Nectarines!
Pick your own provides a fun experience! Picking your own provides the freshest, healthiest choice and can provide great savings. The more you pick, the lower the price we offer.

Once picking season begins, the fields are open everyday, no appointment necessary.

Monday thru Thursday the last shuttle leaves at 1:30 pm, the fields close at 2:00 pm.  Friday, Saturday & Sunday the last shuttle leaves at 5 pm, the fields close at 5:30 pm.   *Hours may change due to weather or conditions.  Check homepage for daily details.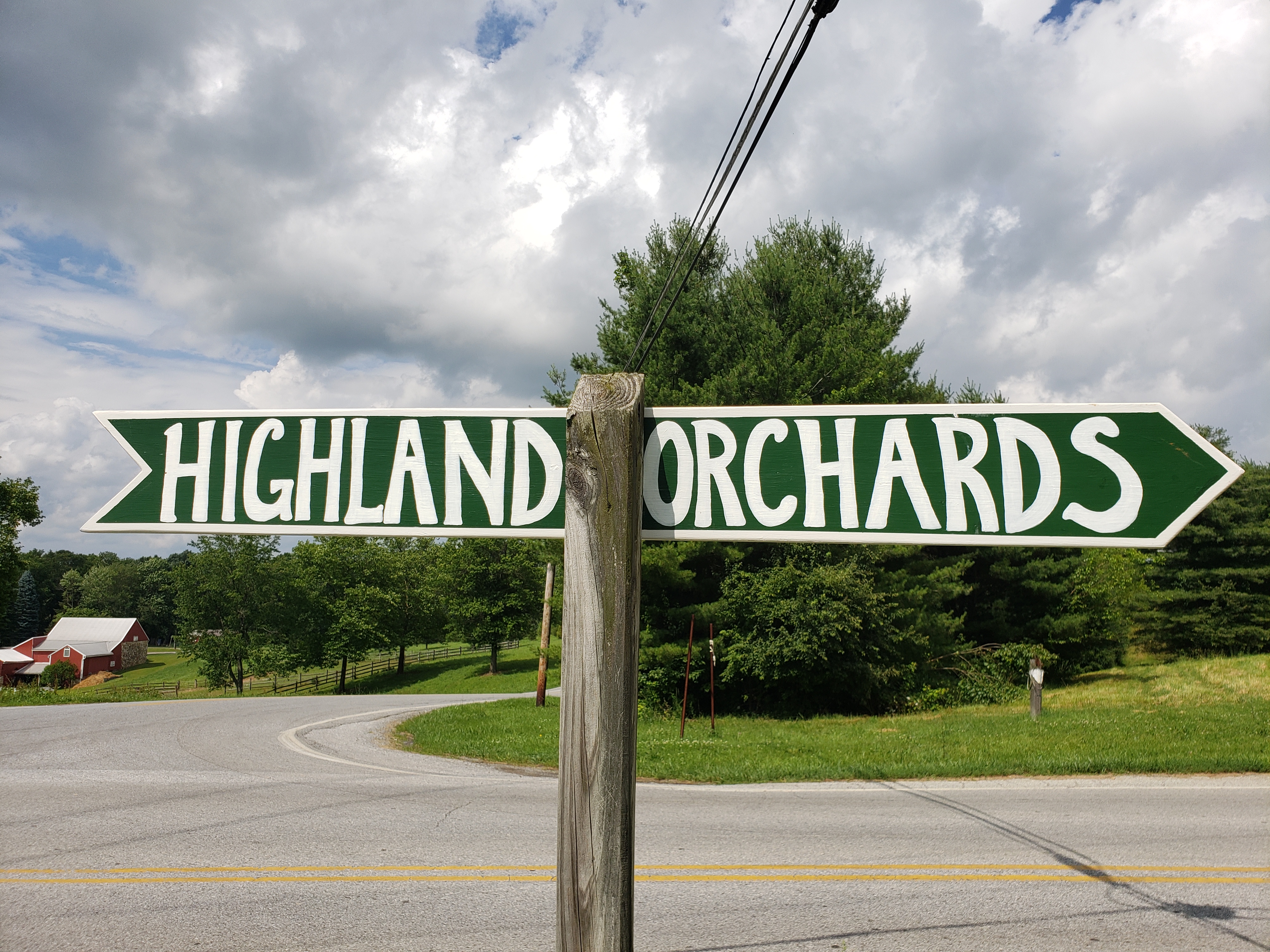 Farm Market Hours are:

Monday – Thurs 9am – 6pm

Friday- Donut Day 7am – 6pm

Saturday & Sunday 9am – 6pm
Please note…When widespread rain events occur, we may delay our opening time or close early.

Please call 610-269-3495 to confirm during these times.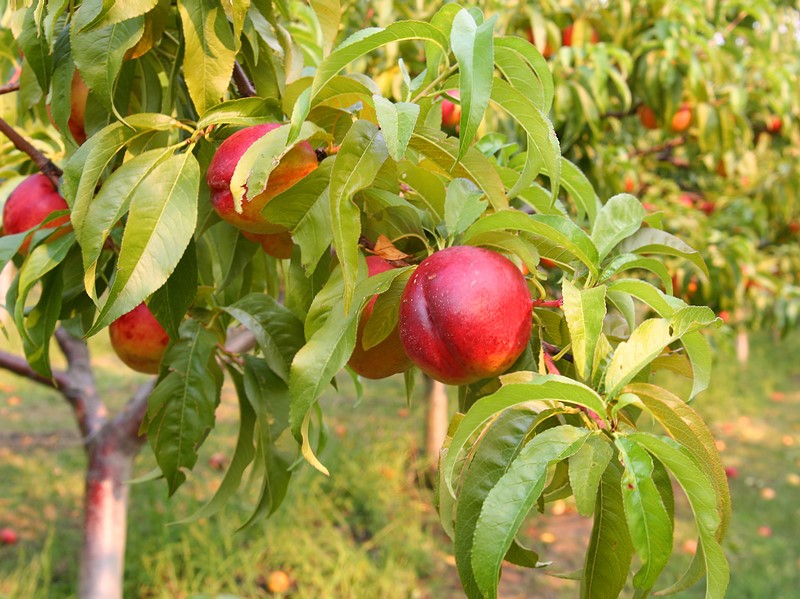 Pricing
4 quart 'Regular Picking Basket', holds approx. 7 lbs. and is the minimum purchase for up to 2 adults.
Regular baskets… $15.00 each
1/2 bushel Box, holds approx. 23 lbs.
 1/2 bu box …. $30.00 each and is the minimum purchase for up to 4 adults.
Pricing and availability subject to change without notice.
Tips & Techniques
It is softer then an apple so it is important to use the palm of your hand to pick.  Grab the nectarine firmly and pull it straight off the branch.
Ripe nectarines can be stored 2 to 3 days at room temperature and up to 7 in the refrigerator.
If you happen to pick some nectarines that are not yet soft, chill first then set them on your table at room temperature.  As soon as any part is ripe, 1-2 days, refrigerate.
Upon arrival please come into the Farm Market to prepay for fruit and picking containers (type of container depends on the crop). We will ask you how many adults and how many children ages 2-10 are in your group.

We will use this information to give you the appropriate number of tokens and meet minimum purchase requirements. Let us know if you have more than 15 people in your group so we can make special arrangements for you.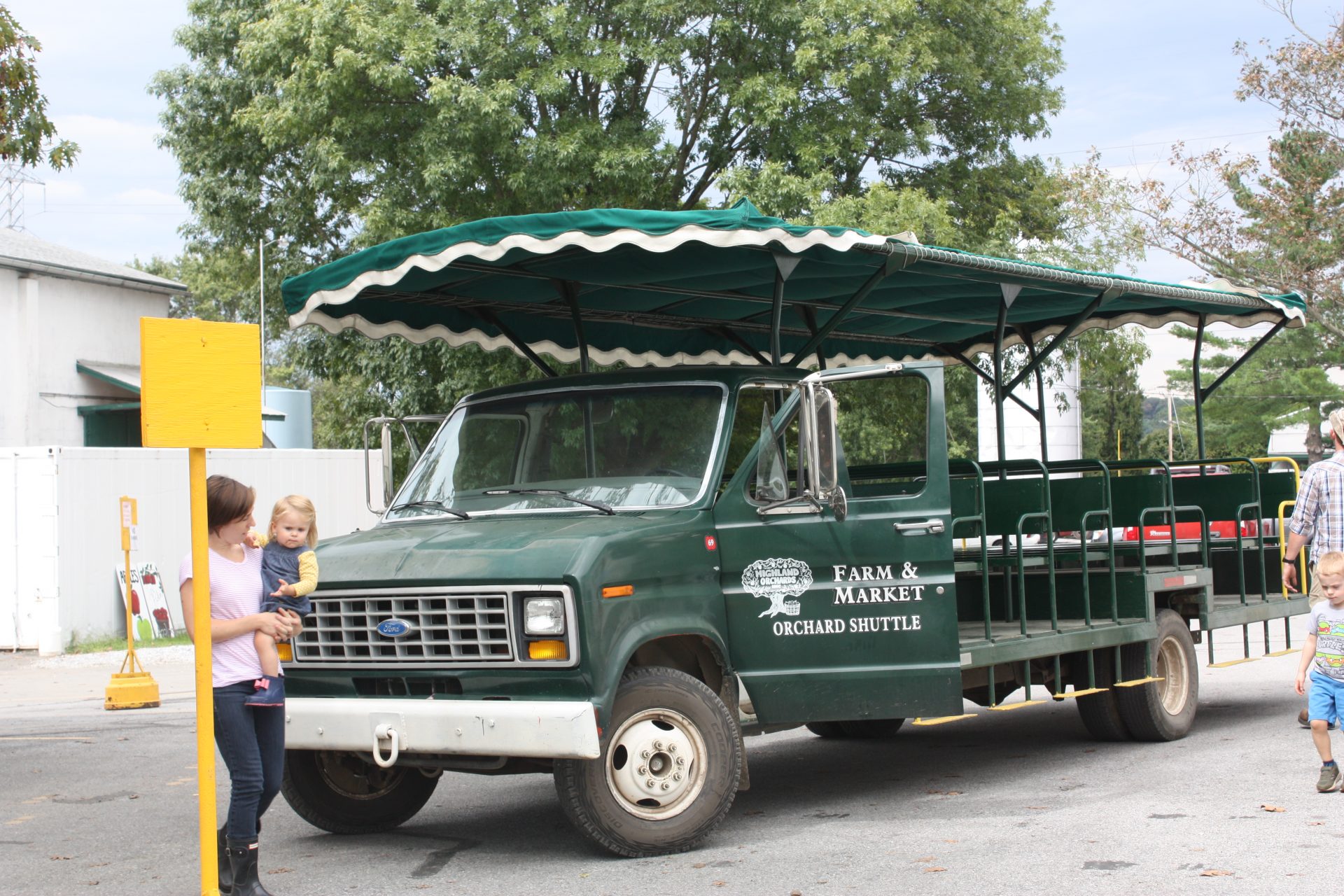 Prepay for fruit and picking containers.  

Picking is only allowed using our container of the day.  

We provide a discount for reuse of our baskets.

Mini baskets hold about 3lbs of berries

Regular basket hold about 6 lbs of berries

Registered pickers ride the shuttle to the fields.

Read and follow instruction on our signs.
Pick in designated areas only.

Check in with our Field Supervisor.

You will be directed to best picking.

You may purchase more fruit and containers from our Field Supervisor.

Give your pickers permit to our shuttle driver.

Wash your hands and fruit before eating.

No pets allowed on the shuttle, in the field or in the farm market.
Please call for the latest information and updated picking status. Conditions can change daily!

For more information on IPM practices please visit Penn State's web site.