Peaches!
Pick your own provides a fun experience! Picking your own provides the freshest, healthiest choice of fruits and veggies grown here at Highland Orchards.  All of our PYO produce is available pre-picked in our market.  
Which are sweeter/better, yellow or white peaches?

It is a personal preference. Both are sweet, juicy and delicious, but most likely you'll prefer one over the other. Often people comment that white peaches are more aromatic.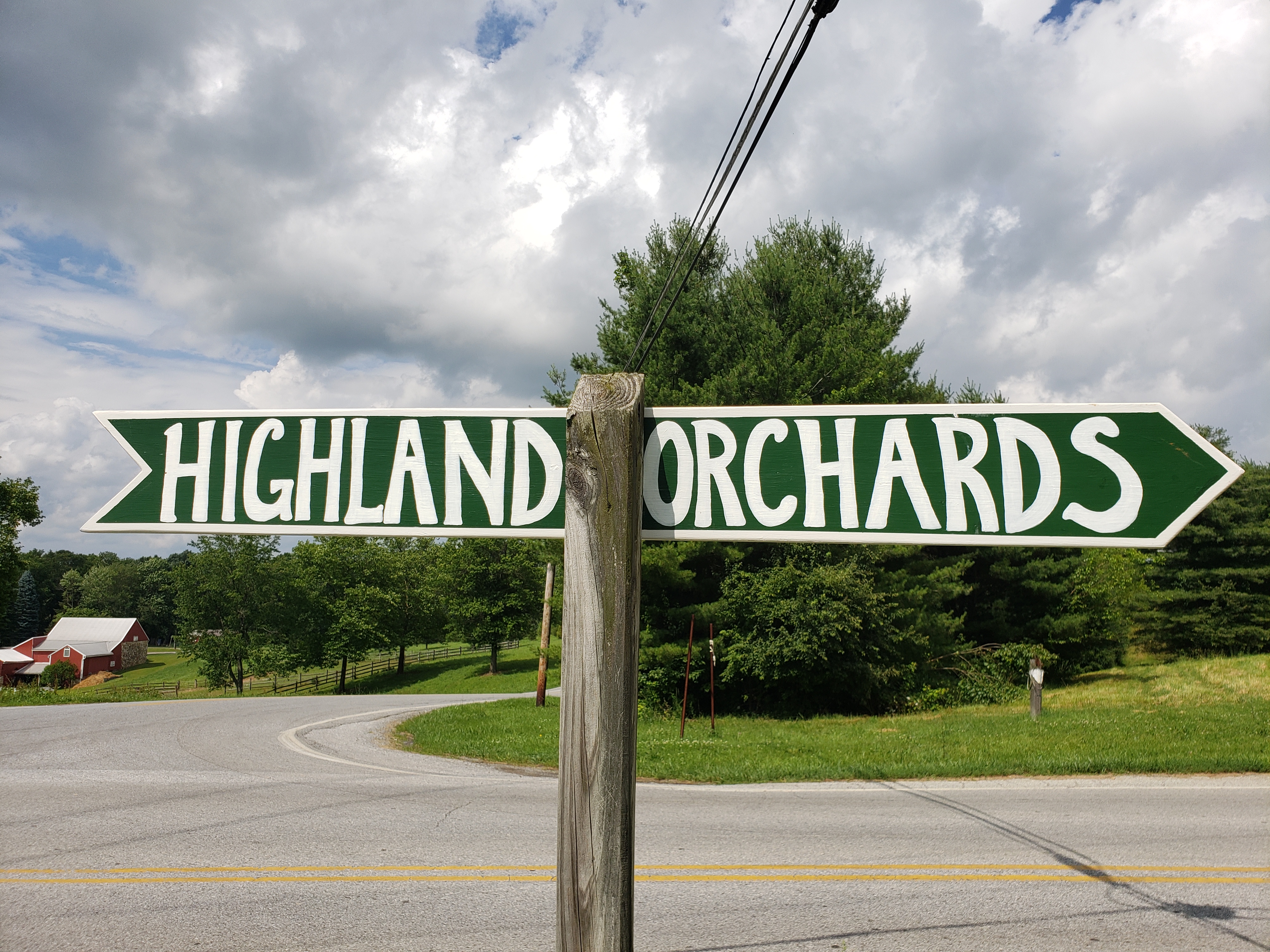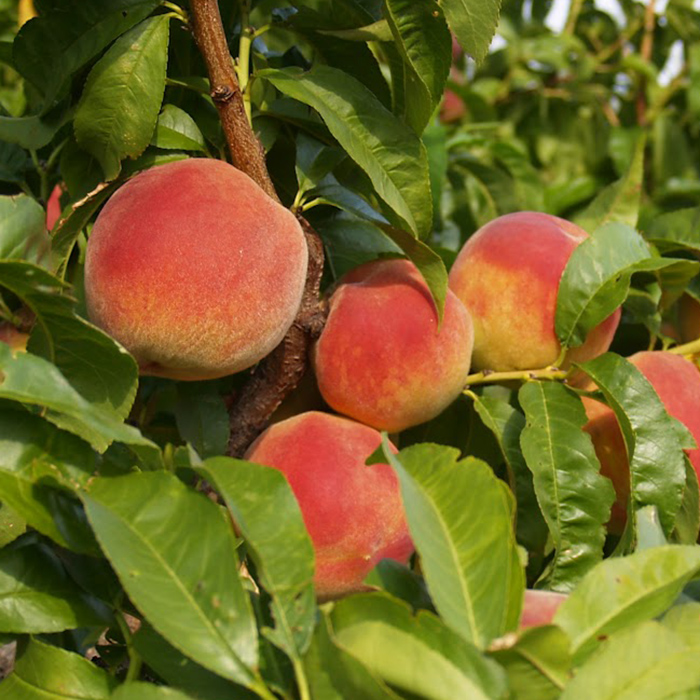 Pricing
1/2 Peck (4 qts) – $12
1 Peck (8 qts) – $20
1/2 Bushel (16 qts) – $35
Tips & Techniques
Peaches are extremely delicate and need careful handling when being picked, transported, or stored. Refrigerate peaches promptly after picking and eat, can, or freeze within a few days.
Our peaches grow on trees about 8' tall, a step ladder is usually not needed. When picking peaches, ignore any red color – it's the background color that indicates ripeness. If the peach is all red, look near the stem. If you see true yellow or white, you're good to go even if the fruit is firm. If the 'background' color is a shade of green leave it on the tree to ripen.
Handling:
Keep peaches in the refrigerator until ready to use.
Pick firm ripe peaches.
After picking, get fruit cold ASAP – chill the fruit all the way to the pit. After chilling peaches, it's okay to leave some out on the kitchen table to 'soften'.
No reservations required. Check in at the Market.
Prepay for fruit and picking containers. 

Picking is only allowed using our containers.  

Read and follow instruction on our signs.
Pick in designated areas only.

Wash your hands and fruit before eating.

No pets allowed on the shuttle, in the field or in the farm market.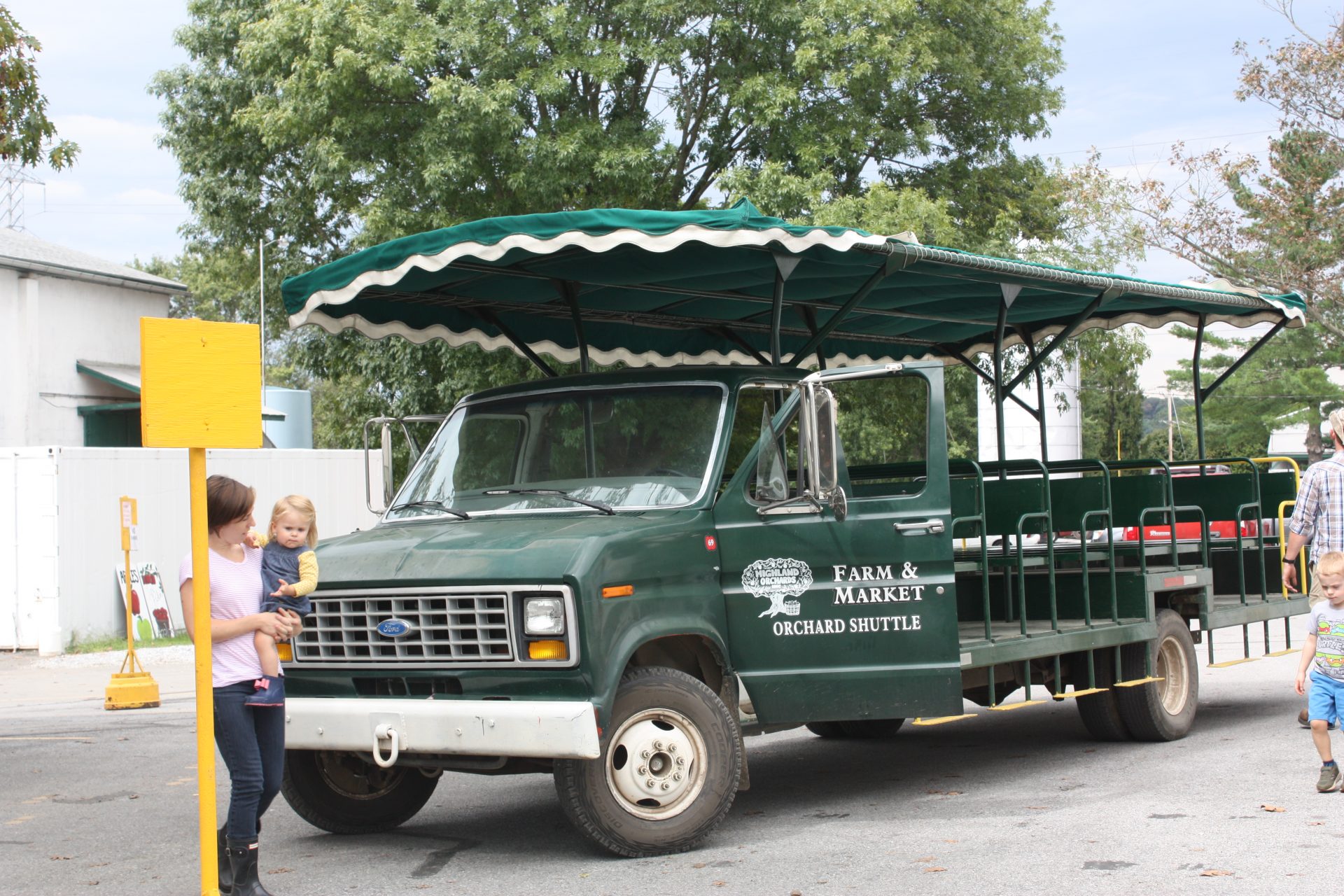 Follow us on FB for the latest information and updated picking status. Conditions can change daily!