Pick Your Own Strawberries
How it works
We typically post reservations 1-3 days in advance so we can monitor fields and weather conditions.
$3 Field Access Fee for each person in the group (under age 3 are free)
then pay
$6.50/quart (approx. 1.5-1.75 lbs)
Reservation are available on the Online Order page of our website.
Choose your timeslot and show up anytime within the scheduled time frame.
After parking, check in at our market. We'll give you directions to drive yourself to the field.
Park and head to the PYO cart. Our field attendant will check you in, give you your containers, and direct you to your section for picking.
Additional quart containers are available for purchase. We accept credit cards and mobile pay in the fields. Customers paying with cash, check, or EBT must prepay inside the market.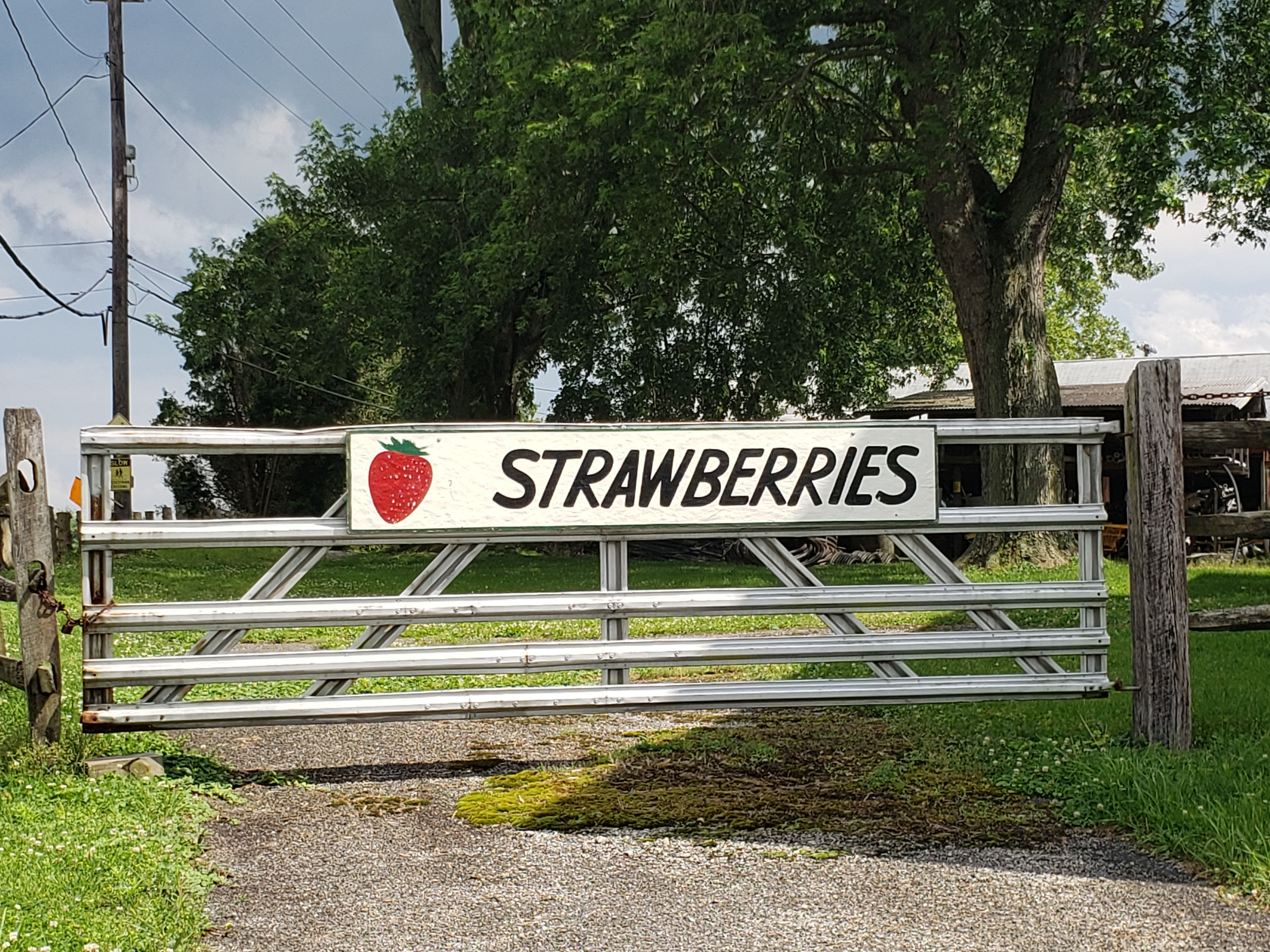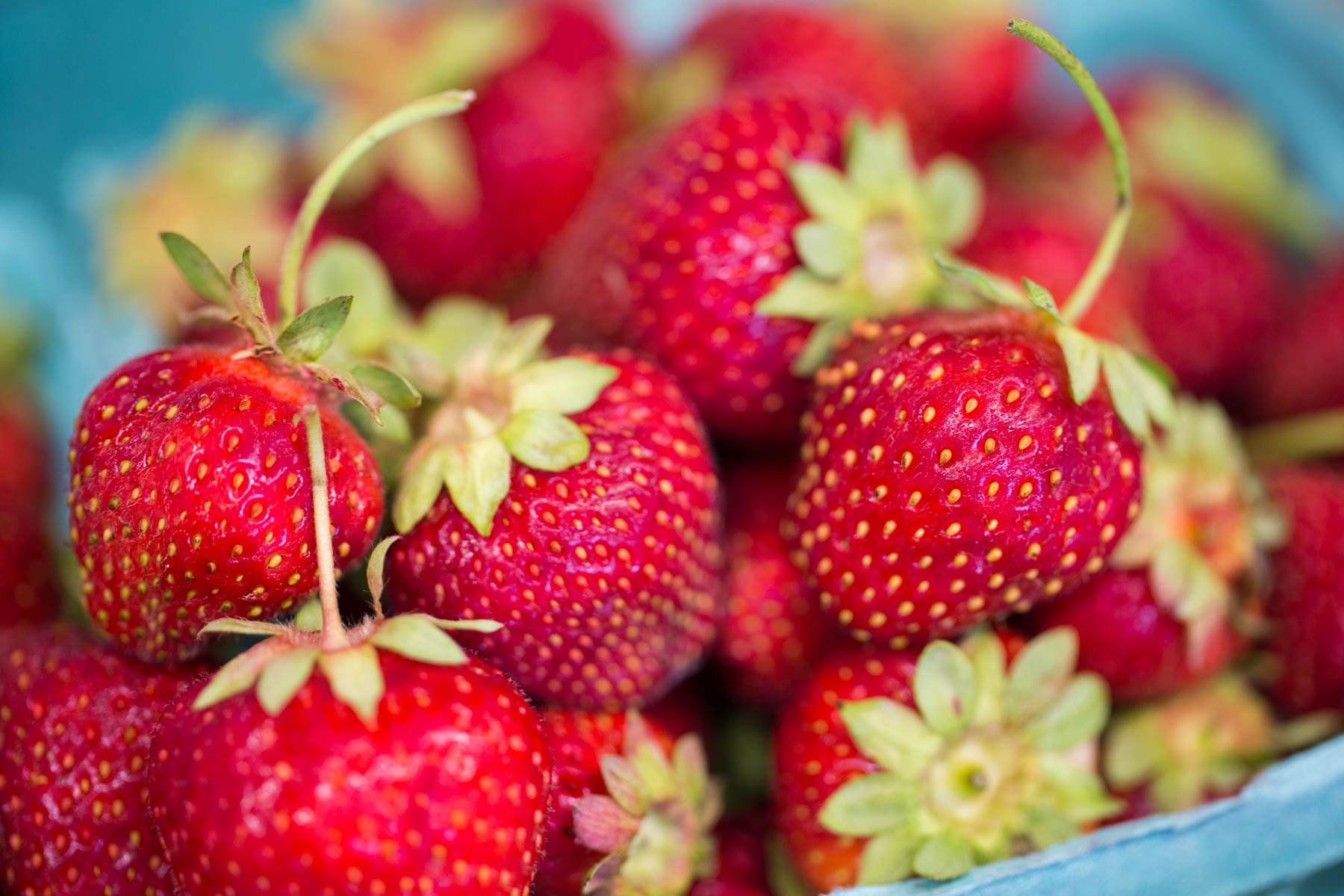 Tips & Techniques
Strawberries grow low to the ground. Kneeling and sitting on the ground may be necessary.
Ripe berries will hide under the foliage. Lightly brushing leaves to the side will expose more berries.
Pinch the stems with your fingernails. Pulling the berry can hurt the plant and bruise the strawberry.
Only pick the darkest, completely red berries. Unripe berries will have green tips or be green on the underside Strawberries will not ripen after picking.
Strawberries should only be washed right before eating.  Berries can be stored at room temperature or in the refrigerator for a few days  but will not keep longer then that.  Strawberries may be frozen after they are washed, hulled and stored in an air tight container, vacuum sealed if possible.
The fields aren't typically muddy, but light colored clothing may be stained by the red berries.
Sunscreen and water are recommended.
For your safety, closed toed shoes are required.
Reservations are recommended. Pre pay online to guarantee access to the fields.

We provide all picking containers. Extra containers are available for purchase in the field. Only credit card or mobile pay options will be available in our fields.

Everyone entering the fields must pay the $3 Field Access Fee

 Adults must monitor their children at all times.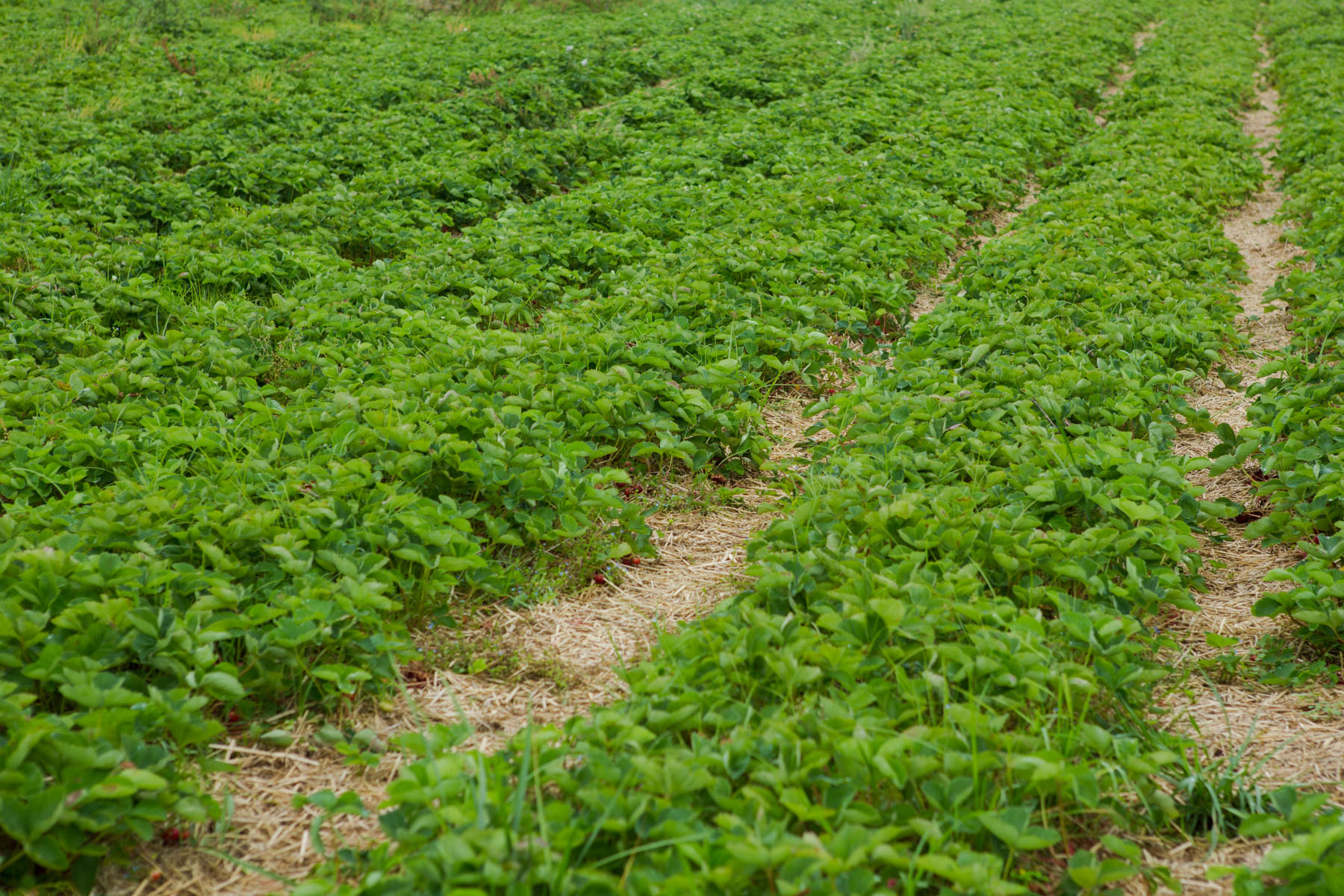 Do not come to the farm if you are sick or have come into contact with someone that has symptoms of Covid-19.
Your reservation is non-refundable. Reservations are transferable and we will do our best to accommodate any changes in reservations.
Weather and field conditions change quickly. Check FB or our website before coming to the farm so you aren't disappointed.
Place your curbside order before your visit and we'll get it ready for you while you pick!
Pick only in designated areas.
Due to potential hazards, walking or touring the property is not permitted.
Please be respectful of other pickers, our staff, and crops.
Follow all instructions from staff regarding the best picking locations and directions around the property.
Porta-Potty and hand wash station are at the parking area at the fields.
Do not eat any fruit in the fields. We recommend washing all fruit just before eating.
If you touch a berry, please take it with you.
No pets are allowed in the fields.
Our playground is not cleaned regularly. Use at your own risk.
Highland Orchards is a working farm with inherent risks. Be aware of holes, uneven ground, sticks, poison ivy, bees, and working farm equipment. For your safety, do not wander outside designated areas.
Weather and field conditions change quickly. Check FB or our website before coming to the farm so you aren't disappointed.